Construction Executive Names Aldrich in Top 50 Construction Accounting Firms for 2023
---
LAKE OSWEGO, ORE., AUG 30, 2023— Aldrich CPAs + Advisors is honored to share it has been recognized in Construction Executive's 2023 list of Top 50 Construction Accounting Firms. Receiving consecutive recognition since the list's inception in 2019, this marks Aldrich's fifth appearance in the top 25.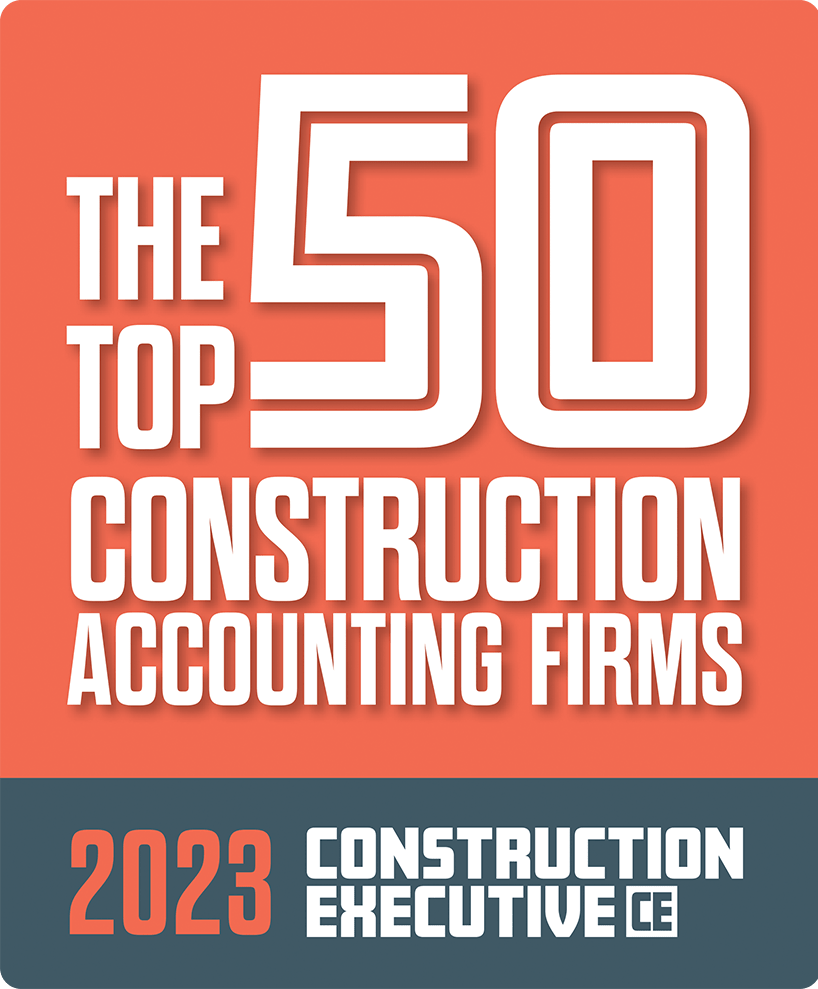 "We are grateful for the recognition as a Top 50 Firm and the privilege we have in serving our clients," remarked Tracy Allen, CPA, CCIFP®, Partner, Construction. "This year, our firm celebrates its 50th anniversary, which includes more than three decades of dedication to the construction industry. In that time, we've grown alongside our clients, who inspire us to keep rising and work diligently to help them achieve their goals." 
Construction Executive reaches more than 55,000 commercial, industrial, and institutional contractors and construction-related business owners. Since its inception in 2003, the magazine has served as the leading source for news, market developments, and business issues impacting the construction industry. 
"We appreciate Construction Executive sharing this accolade with our teams. We connect with the construction industry for its grit, humility, and limitless vision for the future. We pair our deep expertise with valuable and innovative solutions and are honored to serve our clients through all phases of the business life cycle," shared Nick Balaity, CPA, CCIFP®, Partner, Construction. 
Construction Executive surveyed more than 700 U.S. construction accounting firms to compile The Top 50 Construction Accounting Firms™ list. The magazine weighed the construction practice's revenue, number of CPAs, impact on overall revenue, and much more. Click here for the full list and to learn more about the survey ideology.  
About Aldrich
The Aldrich Group of Companies includes a Top 100 Accounting Firm nationally providing tax, advisory, and consulting services to businesses and individuals. Working closely with businesses, business owners, and individuals, The Aldrich Group of Companies manages financial, wealth, tax, technology, benefits, and business transition strategies. We serve clients with deep industry expertise in construction, manufacturing, healthcare, nonprofit, telecommunications, utilities, professional services, food processing, agribusiness, real estate, and a variety of privately held companies and individual clients. The Aldrich Group includes the following professional services firms: Aldrich CPAs + Advisors LLP, Aldrich Wealth LP, Aldrich Benefits LP, and Aldrich Capital LP.