Aldrich Advisors Announces Key Personnel Moves Within Alaska-Based Utility Consulting Team
---
ANCHORAGE, AK, APRIL 27, 2021 — Aldrich is pleased to announce a series of staffing changes for its Anchorage, Alaska-based Utility Consulting team, shepherding in a new generation of leadership while positioning the firm for anticipated growth, within the Alaska region and beyond.
Michelle Barnett, Aldrich Partner, Retires
Longtime public utilities professional and Aldrich Partner Michelle Barnett entered into retirement at the end of 2020. Her two-plus decades of expertise in the utilities arena, and a background including accounting, regulatory consulting, revenue requirement, cost of service, rate design, and depreciation studies made her an invaluable asset to Aldrich's clients.
"It has been an honor to serve our utility clients for over two decades. I am so fortunate to have worked with such a high caliber group of professionals, both at the utilities and at Aldrich," said Barnett. "I am proud to pass the reins to James Keen and the entire utility consulting team at Aldrich. The confidence I have in the entire team reassures me, knowing that our clients will continue to receive exceptional service."
Barnett's experience further includes managing several rate case studies for a variety of utilities, analyzing financial information, developing analytic models, preparation of rate cases, training boards of directors and staff, and providing expert testimony. As she heads off into a well-deserved retirement, Barnett will assume the role of Partner Emeritus, continuing to consult with the Aldrich team as necessary, and supporting all efforts around the transition.
"In Michelle's time at Aldrich, she's played an essential leadership role, and has been instrumental in the firm's sustained run of success," added Aldrich CEO John Lauseng. "Her commitment to her clients' success is widely acknowledged in the industry. While she'll be missed, all of us at Aldrich wish her the best of luck enjoying her next chapter, and are grateful to continue having her in the Aldrich family, in her new role as Partner Emeritus."
James Keen Promoted to Director, Utility Consulting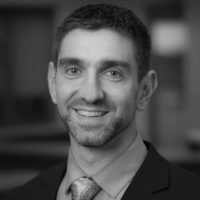 Aldrich is pleased to announce that, as part of this transition, longtime public utility, regulatory, tariff administration, and modeling and rate design expert James Keen has been promoted to the role of Director, Utility Consulting. In this role, he will lead Aldrich's Alaska-based team, and serve as the primary client contact going forward.
"I have enjoyed working with utility providers throughout Alaska for the past 20 years," said Keen. "It's been exciting to begin expanding Aldrich's work beyond the state, allowing us to bring our wealth of experience to bear on projects both within and outside of Alaska. This new role provides an opportunity to continue working with all of our fantastic clients, and to help lead the great team we've assembled into the future."
With more than 20 years of utility experience—including electric, natural gas, oil and gas pipeline, water and wastewater, and refuse utilities—Keen's expertise spans revenue requirement, cost of service and depreciation studies, tariff filings, certificate issues, and other financial analyses and regulatory matters. He's been an integral part of Aldrich's Utility Consulting team he'll now have the opportunity to lead.
Monica Grassi Hired as New Utility Consultant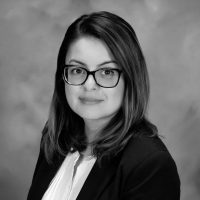 In addition to the Utility Consulting Team in place, Aldrich recently-hired Utility Consultant, Monica Grassi. The former Vice President of Member Services at Golden Valley Electric Association, Grassi came aboard at the end of February, bringing a wealth of experience in public utility regulatory matters, tariff operations, and financial analysis.
"I'm excited to be joining such a dynamic team, and look forward to partnering with our clients to help them achieve their goals and plan for the future," said Grassi. "It's an exciting time for the Aldrich team and our clients in the region, and I'm grateful for the opportunity to contribute to that growth."
With an extensive background working with Alaskan electric organizations, Grassi is familiar with state and federal regulatory bodies, as well as how best to help businesses maintain compliance. Her expertise additionally includes cooperative policies, billing procedures, and applicable Alaska law.
"Monica is a perfect fit for our team," added Keen. "Her regulatory and ratemaking knowledge complement the technical and financial expertise we already have in place, and provide increased capacity to continue providing an industry-best client experience."
Grassi is passionate about assisting utility organizations in serving their customers and achieving business goals, and will be a valuable asset to the Utility Consulting team going forward.
Mike Hubbard and Financial Engineering Retained as Cost-of-Service Expert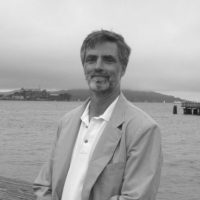 In 2020, Aldrich acquired Mike Hubbard's Financial Engineering practice. Mike is a cost-of-service expert for electric, water, and wastewater companies. With decades of experience, Hubbard has helped clients determine customer rates and develop financial forecasts to analyze future cost structures. Using client-specific models to detail financial operations, he captures the intersection of technical realities, customer demand, and financial performance requirements.
"After 40+ years of professional experience, it is time to step aside and let the next generation in," said Hubbard. "Experience is required to navigate the intersection of practical considerations and ratemaking theory, and it's now my goal to pass my 'lessons learned' on to those stepping in."
When not working closely with Aldrich, Mike plans on spending more time in the garden and out on the boat.
About Aldrich
The Aldrich Group of Companies includes a Top 100 Accounting Firm nationally providing tax, advisory, and consulting services to businesses and individuals. Working closely with business owners and individuals, The Aldrich Group of Companies manages financial, wealth, tax, technology, benefits, and business transition strategies. We serve clients with deep industry expertise in construction, manufacturing, healthcare, nonprofit, telecommunications, utilities, professional services, food processing, agribusiness, real estate, and a variety of privately held companies and individual clients. The Aldrich Group includes the following professional services firms: Aldrich CPAs + Advisors LLP, Aldrich Wealth LP, Aldrich Retirement Solutions LP, Aldrich Benefits LP, Aldrich Technology LLC, and Aldrich Capital LP.
###