Aldrich Named in San Diego Business Journal's Best Places to Work
---
SAN DIEGO, CA, SEP 18, 2023—Aldrich is honored to share that the firm was recently named one of the Best Places to Work by the San Diego Business Journal, ranking 8th in the Large Company category. Moving up five spots from the previous year, this is the fourth consecutive year Aldrich has received this recognition and the tenth time Aldrich has been named one of the Best Places to Work in San Diego.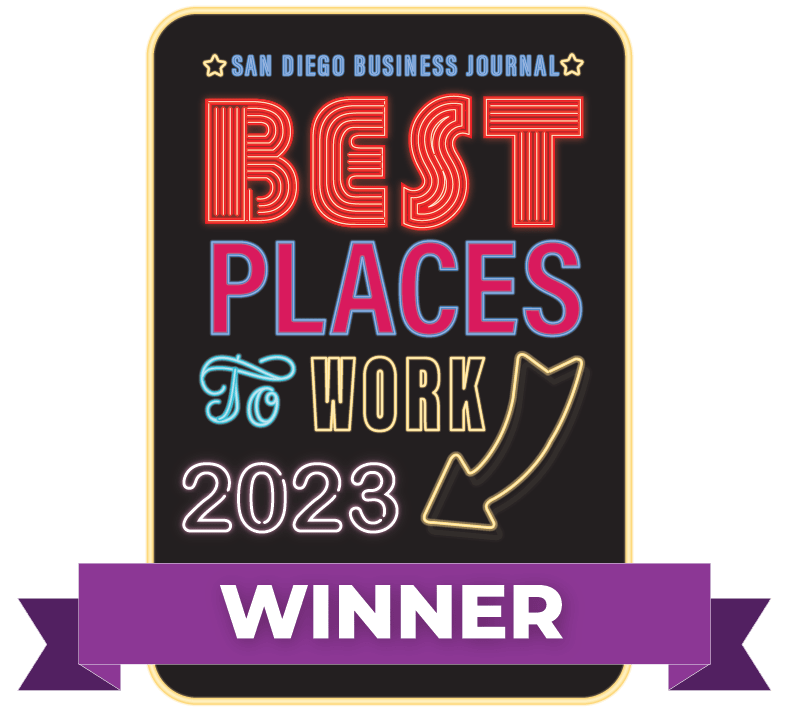 "Aldrich is honored to celebrate a decade of recognition from the San Diego Business Journal. Our people drive our success, enabling exceptional client experiences and community partnerships. We're grateful for their commitment and the supportive culture they foster," shared Shaivi Vasanadu, San Diego Office Managing Partner. 
The Best Places to Work survey and awards program was designed to identify the best employers in San Diego, benefiting the county's economy, workforce, and businesses. First, the survey evaluated the company's workforce policies, practices, philosophy, systems, and demographics. It was then followed by an anonymous employee survey to measure the employee experience. 
On August 31, Vasanadu and members of the Aldrich leadership team attended the San Diego Business Journal's award ceremony at the Hyatt Regency at La Jolla Aventine. 
Click here to view the list in its entirety. 
About Aldrich
The Aldrich Group of Companies includes a Top 100 Accounting Firm nationally providing tax, advisory, and consulting services to businesses and individuals. Working closely with businesses, business owners, and individuals, The Aldrich Group of Companies manages financial, wealth, tax, benefits, and business transition strategies. We serve clients with deep industry expertise in construction, manufacturing, healthcare, nonprofit, telecommunications, utilities, professional services, food processing, agribusiness, real estate, and a variety of privately held companies and individual clients. The Aldrich Group includes the following professional services firms: Aldrich CPAs + Advisors LLP, Aldrich Wealth LP, Aldrich Benefits LP, and Aldrich Capital LP.