Oregon Business Magazine Names Aldrich one of the 100 Best Companies to Work for in Oregon
---
LAKE OSWEGO, OR., MARCH 9, 2023—Aldrich Advisors is pleased to announce that the firm was recognized by Oregon Business Magazine as one of the 100 Best Companies to Work for in Oregon, ranking 8th in the large company category. Moving up 18 spots from last year's ranking as 26th, this marks Aldrich's eighth year of recognition. 
"We are honored to receive this recognition and are proud of the commitment to the employee experience that it represents," effused Melissa Berndt, Partner + General Counsel and Human Resources. ''Our employees bring our values to life through their involvement in our communities, support of one another, and dedication to providing innovative solutions."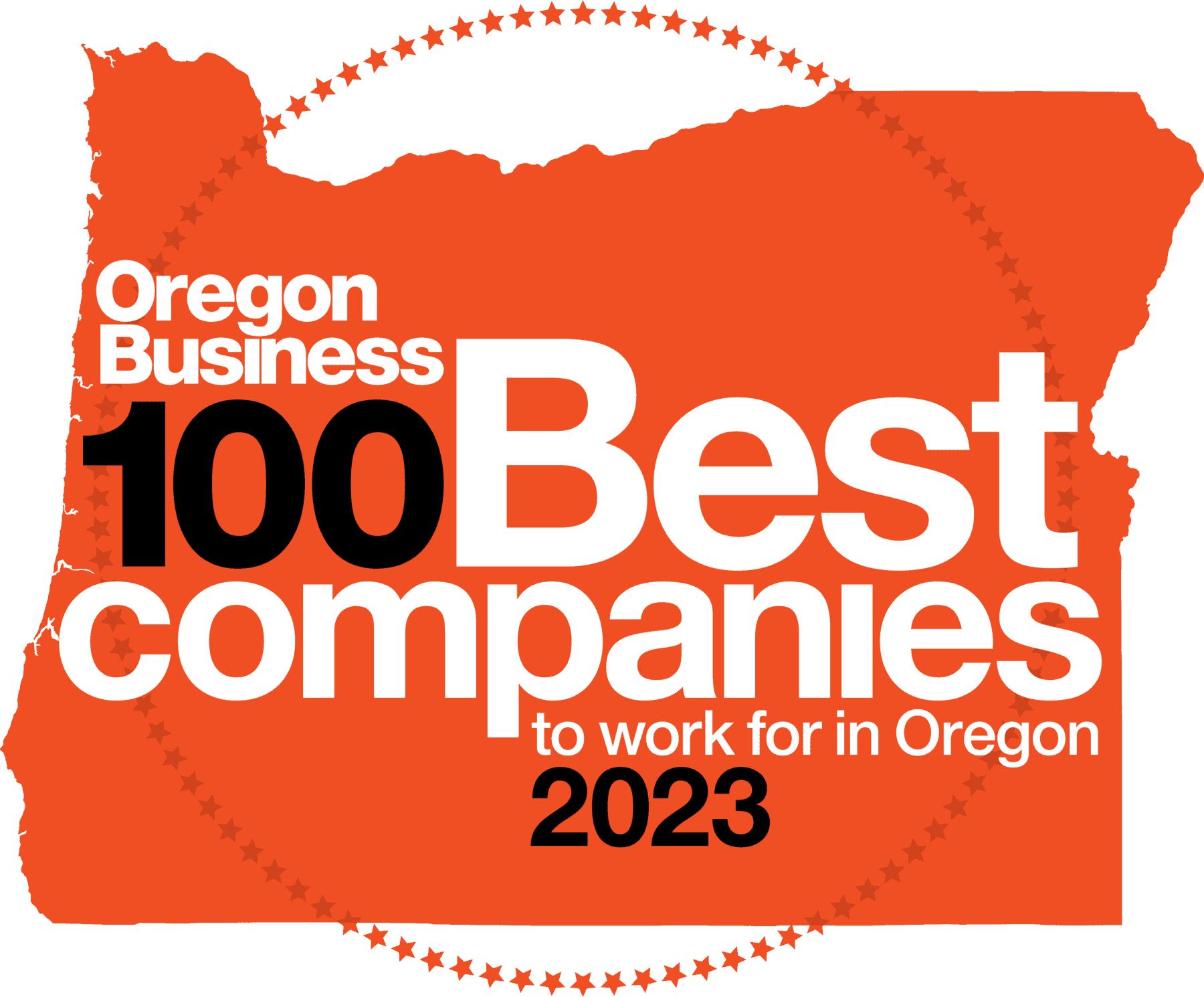 The list's rankings were determined by the confidential input of employees who answered questions about workplace satisfaction, including benefits, management, trust, work environment, and career development. This voluntary survey was calculated independently by Oregon Business' research partner, Checkpoint Surveys. The survey also illuminated patterns of what respondents found most impactful in the workplace.
Many respondents conveyed the importance of involved leadership, feeling valued/supported, and opportunities for advancement. This describes the founding values Aldrich began with 50 years ago, and our priorities today. Servant leadership—the idea of putting others first—was a guiding principle for Aldrich and is celebrated each year with the Steven M. Tatone Servant Leadership Award. Our Diversity, Equity, Inclusion, and Belonging (DEIB) efforts ensure employees develop community in the workplace to help them thrive professionally and personally. Finally, we prioritize career progression through our learning management system, AldrichYou, and supporting employee's exploration of various career paths within Aldrich.
To learn more about the Aldrich employee experience, visit Life at Aldrich. 
About Aldrich
The Aldrich Group of Companies includes a Top 100 Accounting Firm nationally providing tax, advisory, and consulting services to businesses and individuals. Working closely with businesses, business owners, and individuals, The Aldrich Group of Companies manages financial, wealth, tax, technology, benefits, and business transition strategies. We serve clients with deep industry expertise in construction, manufacturing, healthcare, nonprofit, telecommunications, utilities, professional services, food processing, agribusiness, real estate, and a variety of privately held companies and individual clients. The Aldrich Group includes the following professional services firms: Aldrich CPAs + Advisors LLP, Aldrich Wealth LP, Aldrich Benefits LP, Aldrich Technology LLC, and Aldrich Capital LP.