Aldrich Technology Welcomes Kathel Kelton as Director of Cybersecurity
---
Aldrich Technology is pleased to welcome Kathel Kelton as Director of Cybersecurity Services. Kelton has over 20 years of experience in IT, with 10 years of that experience dedicated to CIO- and CISO-level consulting for organizations across the United States.
"We are thrilled to have Kathel lead our cybersecurity practice and bring decades of experience in information technology and cybersecurity program management to our clients," said Peggy Kitzmiller, President, Aldrich Technology.
Kelton received her bachelor's in Management from the University of Oregon, and is a Certified Information Systems Security Professional (CISSP). She has attained additional certifications over the years as a Microsoft Certified Systems Engineer (MCSE), Cisco Certified Network Associate (CCNA), and Microsoft Certified Trainer (MCT).
"Aldrich Technology truly recognizes the important role cybersecurity plays in their clients' overall success. I am honored to protect our clients' organizations, and ensure they have the systems and support needed to thrive," said Kelton.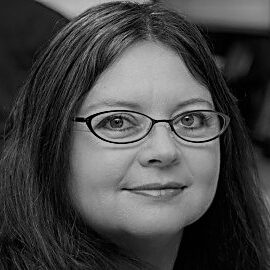 Kelton is passionate about increasing women's representation in technology, and works towards these efforts as an active member of Women in Technology International (WITI). She is also a member of Portland Women in Technology (PDX WIT), where she mentors other women pursuing careers in the technology field. Outside of her professional life, Kelton is an avid traveler and enjoys exploring different places and cultures.
About Aldrich Technology
Aldrich Technology delivers IT strategy and managed IT services to achieve organizational objectives, including infrastructure, cybersecurity, and enterprise solutions. Its professionals help organizations of all sizes identify and implement technology to drive sound business decisions with more reliable systems and dependable data. Aldrich Technology serves clients in Portland, San Diego, Seattle, the Bay Area, and other geographies, and is part of the Aldrich Group of Companies.
Working closely with businesses, business owners, and individuals, The Aldrich Group of Companies manages financial, wealth, tax, technology, benefits, and business transition strategies. The Aldrich Group also includes the following professional services firms: Aldrich CPAs + Advisors LLP, Aldrich Wealth LP, Aldrich Retirement Solutions LP, Aldrich Benefits LP, and Aldrich Capital LP.
Get to Know Kathel
Kathel Kelton joined Aldrich Technology in 2022. Kathel has over twenty years of experience in IT, with ten years of that experience dedicated to CIO- and CISO-level consulting for organizations across the United States. Kathel's vast expertise in information technology and cybersecurity best practices allows her to effectively guide clients in implementing comprehensive and effective cyber... Read more Kathel Kelton, CISSP
Kathel's EXPERTISE
IT technology and cybersecurity
CIO Consulting
CISO Consulting
Connect with Kathel