DataDx™
A state-of-the-art dashboard to help medical practices plan for a healthy future.
In today's healthcare marketplace, knowledge is everything.
DataDx™ gives your practice the tools to understand and manage key performance indicators. DataDx™ also provides critical benchmark information about peers in your industry. The result? You'll know where you stand in the marketplace – and how to get out in front.
Financial Insights Drive Better Decisions
DataDx™ offers extensive financial reports that give you insight into the profitability and productivity of your practice. These insights help you run a more efficient, better-managed practice. Your team will have immediate access to physician practice billing data, patient visits, AR aging reports, and a host of other general ledger data vital to your practice.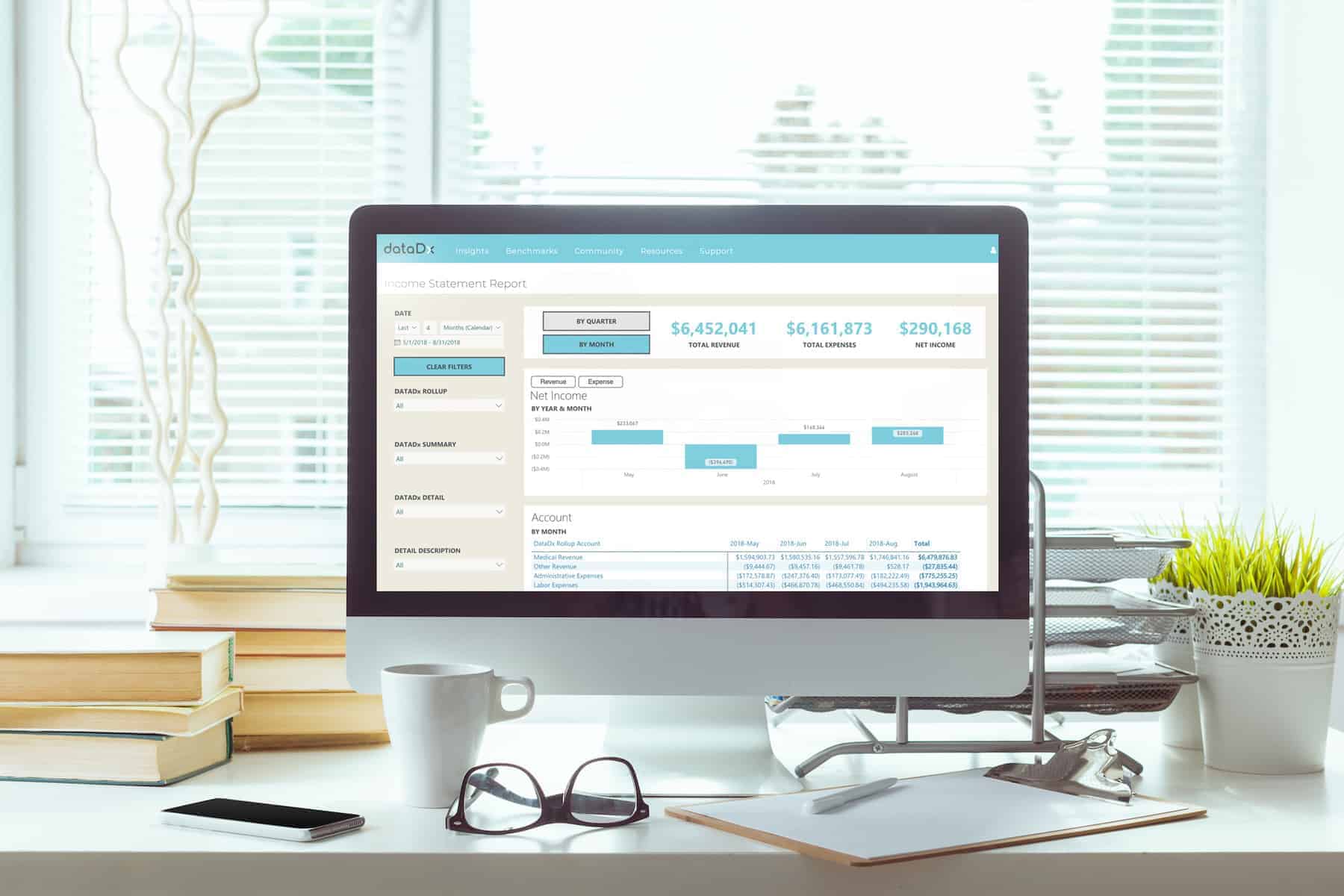 DataDx™ Insights Dashboard Benefits:
Improve patient care
Expose areas for improvement
Identify key economic drivers
Deliver accurate, up-to-the-minute reports
Manage physician practice loss
Measure RVU productivity
Benchmarking Increases Practice Performance
The DataDx™ benchmarking dashboard helps you harness the power of marketplace data. By understanding how your practice performs compared to industry metrics, your practice will develop a disciplined approach to performance management and measurement.
DataDx™ Benchmarking Dashboard Benefits:
Identify opportunities to explore
Understand challenges specific to your practice
Establish relevant and meaningful practice targets
Set and prioritize strategic initiatives
Drive practice engagement