Revenue Recognition Implementation for Construction Firms
Are you ready for the new revenue recognition standard?
The construction accounting standards as we've known them are about to undergo crucial change. After nine years in the making, the required implementation of Accounting Standards Codification ASC 606 – Revenue from Contracts with Customers – is right around the corner and becomes mandatory for annual reporting periods beginning after December 15, 2018. For most entities, this means a calendar year beginning January 1, 2019, and ending December 31, 2019. Be sure you're caught up on how to implement the new revenue recognition standard for contractors.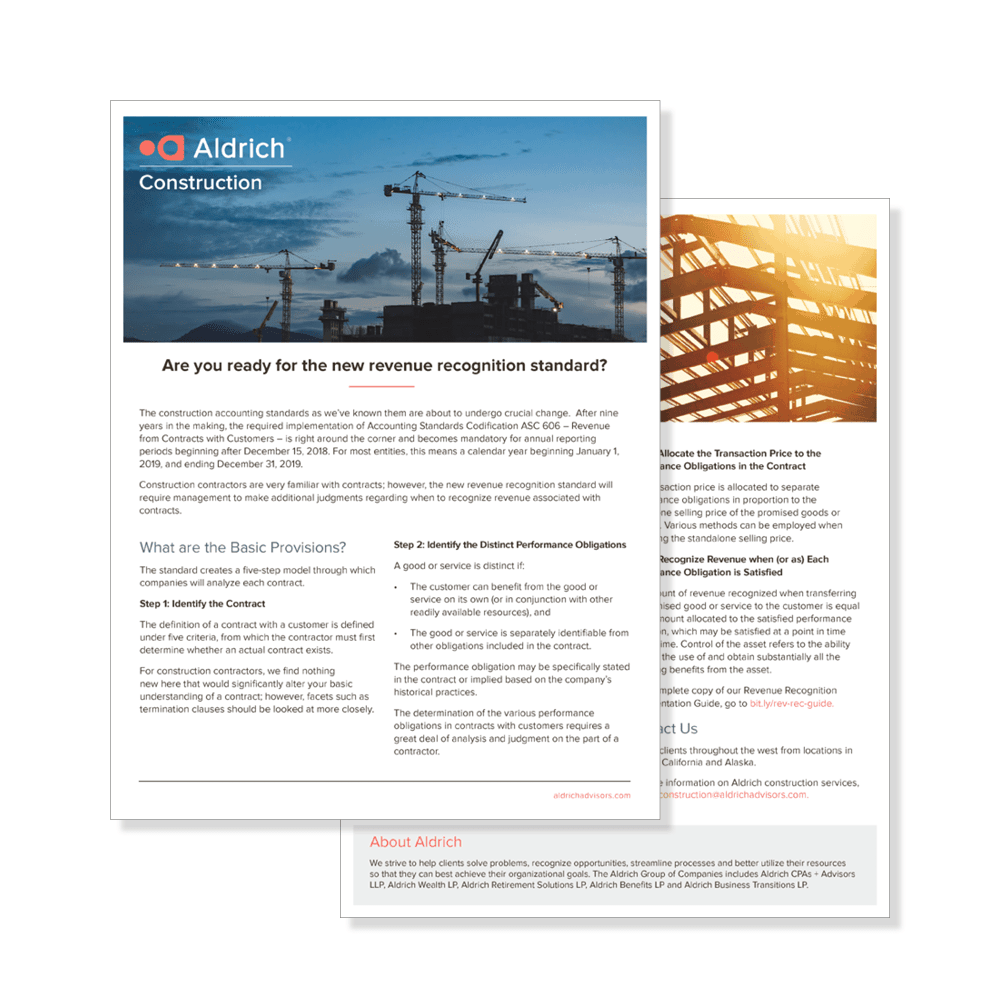 Implementing the new revenue recognition standard
Construction contractors are very familiar with contracts; however, the new revenue recognition standard will require management to make additional judgments regarding when to recognize revenue associated with contracts. Download our five-step guide to implementation on how to analyze each contract.
Download our full guide