2015 Healthiest Employers in Oregon
---
Aldrich CPAs, Advisors, and Consultants has been named as one of Portland Business Journal's 2015 Healthiest Employers of Oregon, which honors wellness innovations throughout the past year.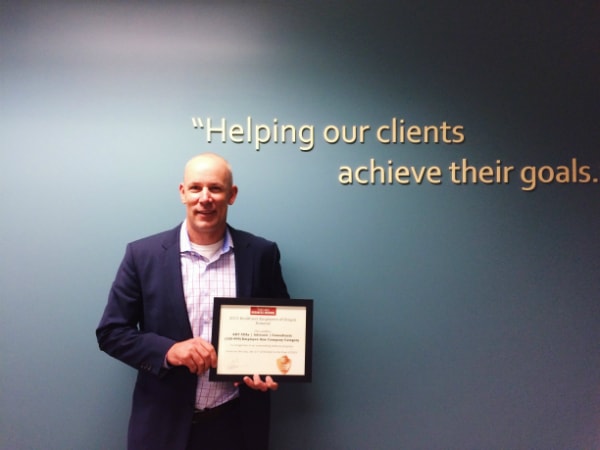 The Healthiest Employers program is designed to reward companies who demonstrate commitment to health and wellness. This is the fourth consecutive year Aldrich has received the recognition as one of Oregon's Healthiest Employers.
"We are pleased to be recognized as a Healthiest Employer in Oregon. Wellness is a top priority at Aldrich. We take a holistic approach to developing wellness programs and want our people to have the ability to live and work with wellness as a goal" said Steve Tatone, Managing Partner.
Aldrich offers a variety of wellness programs throughout the year for its employees. The firm's aim is to provide the tools and incentives to help its people stay happy, healthy and invested in the company's culture, vision and commitment to health. Aldrich is currently running a wellness program called "Healthy Habits for the Holidays." From September through November, employees are participating in physical fitness and nutrition challenges to build healthy habits prior to the holiday season. This is one of many wellness initiatives throughout the year.
Teams at Aldrich also ran 200 miles down the California coast as part of the SoCal Ragnar Relay and 197 miles from Mount Hood to Seaside, Oregon as part of Hood To Coast. Around the office, Aldrich provides healthy lunch and snack options and organizes employee team sports throughout the year.